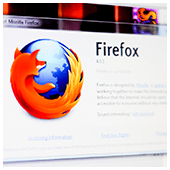 Google Chrome wasn't always the browser of choice for internet users. Before 2008, people turned to Safari, Opera, and even Internet Explorer. But all of that changed with the arrival of Firefox, the reigning champ of its time. And now, we think it deserves your attention once again.
What is it?
Firefox Quantum, AKA Firefox 57, is Mozilla's newest and fastest web browser, a culmination of years of Mozilla engineer's hard work if you will.
What has changed?
Most of the updates in Firefox Quantum comes from Mozilla's experimental web browser layout engine called Servo. It has been the testing platform for all of Firefox's new features, including a new programming language called Rust that Mozilla had developed.
Rust is important because it allows Firefox Quantum to take full advantage of multiple CPU cores, a functionality that no previous versions of Firefox have. This gives the web browser a substantial speed boost. It also means that Firefox now uses 30% less RAM, possibly even less than Chrome.
Apart from speed, Firefox Quantum comes with a simple, streamlined interface that can be customized based on your preferences.
Mozilla has also made sure that the web browser's display has clearer definitions on high-DPI screens and work better on laptops with touchscreens.
Firefox Quantum still comes with Pocket, a feature which lets you save articles, videos, pages, and other files to an easily accessible folder. It also has screenshot functionality and a reading mode that hides anything other than the page's contents to remove any distractions.
All in all, Firefox Quantum seems to have tackled all the gripes that led many users to Chrome: speed and resource usage. The final version is scheduled to launch on November 14th, 2017.
Until then, you can test its features in the current beta or developer release. And as always, if you have any questions or would love to know more about how the web might benefit your business, just give us a call.
Published via TechAdvisory.org.
Source.